Frequently Asked Questions
State vs. Federal Court – What's the difference?
Knowing the difference between the two legal systems in the United States can help you understand whether a potential claim or dispute is going to be heard in state or federal court. Continue reading to learn about the differences and how the legal system is set up in the state of Pennsylvania.
What is the difference between State and Federal Courts?
In the United States, our country is governed by two separate and vastly different legal systems – state and federal.
Each individual state or territory within the United States has its own:
Legislature
(What is "legislature"? – An organization with the authority to create the individual laws in each state)
Governor
Court system
In contrast, the federal government is composed of:
The United States Congress
The President
The federal court system
Federal and state courts have specific types of cases that will listen to, called "jurisdiction". Both courts have unique legal procedures on how their specific cases and laws that will determine the result are managed.
Return to Table of Contents
Will my case go to State or Federal Court?
Quite simply, the nature of your case is what determines if it will be heard in a State Court or a Federal Court.
State courts are going to handle cases that pertain to state laws, whiles federal courts are going to handle cases involving federal laws.
Return to Table of Contents
What kind of cases do state courts handle?
The majority of criminal cases are going to be heard in state courts because most crimes are in violation of state or local laws.
States cases will also handle a variety of other types of cases including, but not limited to:
Return to Table of Contents
How does the Pennsylvania court system work?
The Pennsylvania state court system is structured from top to bottom as:
The Supreme Court
Not to be confused with the Supreme Court of the United States – the Pennsylvania Supreme Court dates back to 1684 and is the highest court in the Commonwealth and the oldest appellate court in the nation.
Superior Court
One of two statewide intermediate appellate courts. Often the final arbiter 0f legal disputes, the Superior Court was established in 1895 and are usually heard by panels of three judges in Philadephia, Harrisburg, or Pittsburgh.
Commonwealth Court
The second statewide court, the Commonwealth Court acts as a trial court when lawsuits are filed against the Commonwealth.
Courts of Common Pleas
The general trial courts of Pennsylvania. The Courts of Common Please is organized into 60 districts generally following the boundaries of the Pennsylvania state counties.
Minor Courts
The first level of Pennsylvania's judiciary. Primarily responsible in determining if serious criminal cases go to the Court of Common Pleas.
You can learn more about the Pennsylvania state court system at pacourts.us.
Return to Table of Contents
What types of cases does a federal court handle?
Created by the United State Constitution, the federal court system operates under "limited jurisdiction." Meaning, the federal court system will only hear cases that they are specifically authorized to hear.
Federal courts may handle some cases that state courts hear, but they must involve federal law.
Some examples may be, but are not limited to:
Cases where the United States is involved
Cases involving matters of federal law or the Constitution
A case that involves parties from different states
Copyright, patents, bankruptcy, and maritime law
Return to Table of Contents
How do I find a lawyer for state and federal court cases?
If you ever find yourself in a legal dispute or a victim of personal injury you will more than likely have many questions. Hopefully, this brief overview of our legal system helps you understand the differences between the two court systems. Contact the team at Schiffman Firm for a free evaluation of your case and we can help guide and provide guidance on whether your case should be heard in state court or federal court.
Return to Table of Contents
When Bad Products Hurt Good People - Your Case Is Our Cause
Which Law Firm Handles Product Liability and Defective Product Personal Injury Claims?
With over 100 years of collective legal and trial experience, the team at Schiffman Firm has been a leader in providing trusted legal representation to injured victims and other types of clients in Pittsburgh, Pennsylvania.
With a focus in product liability cases caused by dangerous and defective consumer and commercial products, our attorneys bring vast amounts of experience and expertise to victims and families that have suffered an injury caused by defective products like, but not limited to:
Firearms, Bows, and Hunting Equipment
Power Tools, Machinery, and Snow Blowers
Infant Inclined Sleepers, Beds, and Rockers
All Legal Services Offered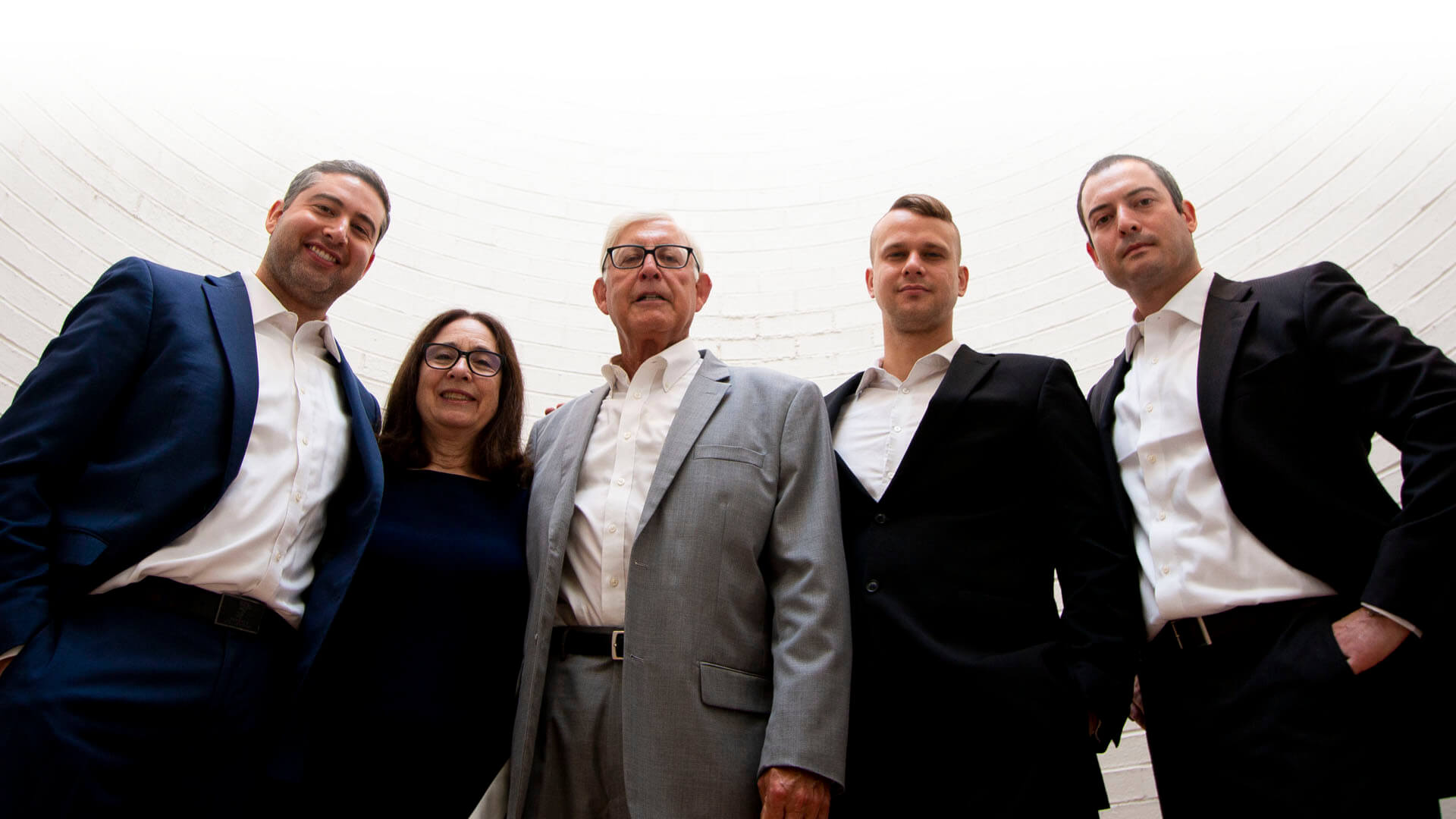 Start Your Free Consultation
---