Frequently Asked Questions
What do I do if I was injured by a Peloton?
Peloton exercise bikes have gained immense popularity as a home fitness solution, offering interactive and engaging workouts. However, as with any exercise equipment, accidents can happen. If you have been injured while using a Peloton, it's essential to prioritize your health and take appropriate actions to ensure a smooth recovery and protect your legal rights.
In this article, we'll discuss what steps to take if you find yourself injured by a Peloton.
Why were Peletons recalled?
Peletons were recalled because of over 35 reports of the seat post breaking and detaching from the bike during use.
In these reports, there were 13 documented accounts of personal injuries including a fractured wrist, lacerations, and bruises due to falling from the bike.
Return to Table of Contents
What should I do if I was injured by a Peloton?
Seek Immediate Medical Attention
Your health and well-being are of utmost importance. If you sustain an injury while using a Peloton, stop exercising immediately and seek medical attention.
Some injuries may seem minor at first but could develop into more severe issues later on. Get a thorough evaluation from a medical professional to identify the extent of your injuries and receive the appropriate treatment.
Document the Incident and Preserve the Evidence
As soon as possible after the incident, take time to document the details surrounding the accident. Write down what happened, the time and date, the location, and any factors that may have contributed to the injury.
Preserve any evidence related to the incident, such as photographs of the treadmill, your injuries, and any other relevant objects or conditions.
Preserve the Peleton
Do not dispose of or repair the Peloton that caused the injury. Preserving the equipment is crucial for any potential investigations or legal claims. If the treadmill was indeed defective, it could be an essential piece of evidence in your case.
Notify Consumer Product Safety Commission (CPSC)
If you suspect that the Peloton treadmill is unsafe and may pose a risk to others, you can file a report with the Consumer Product Safety Commission (CPSC).
The CPSC is responsible for overseeing product recalls and ensuring consumer safety. By reporting the incident, you can contribute to identifying potential hazards and prevent similar injuries in the future.
Consult with an Attorney that Focuses on Product Liability
If your injuries are severe or if you believe the treadmill was defective or had safety issues that led to your injury, consider consulting with a personal injury attorney experienced in product liability cases. An attorney can help you understand your rights, assess the validity of your claim, and guide you through the legal process if necessary.
Not sure where to start?
Contact the team at Schiffman Firm. Our experience trial attorneys focus on product liablity and can provide a free consultation with guidance on your next steps.
Focus on Your Recovery
While pursuing any potential legal actions, your health should remain the top priority. Follow your doctor's recommendations for recovery, attend all follow-up appointments, and adhere to prescribed treatments and physical therapy. Your well-being should be at the forefront as you navigate the process.
Suffering an injury while using a Peloton can be a distressing experience. However, by taking the appropriate steps, you can protect your health and safeguard your legal rights. Seek immediate medical attention, document the incident, and consider consulting with an attorney if necessary.
Throughout the process, remember to prioritize your recovery, and if you believe the equipment is defective, consider notifying the CPSC to help prevent similar incidents in the future.
Return to Table of Contents
When Bad Products Hurt Good People - Your Case Is Our Cause
Which Law Firm Handles Product Liability and Defective Product Personal Injury Claims?
With over 100 years of collective legal and trial experience, the team at Schiffman Firm has been a leader in providing trusted legal representation to injured victims and other types of clients in Pittsburgh, Pennsylvania.
With a focus in product liability cases caused by dangerous and defective consumer and commercial products, our attorneys bring vast amounts of experience and expertise to victims and families that have suffered an injury caused by defective products like, but not limited to:
Firearms, Bows, and Hunting Equipment
Power Tools, Machinery, and Snow Blowers
Infant Inclined Sleepers, Beds, and Rockers
All Legal Services Offered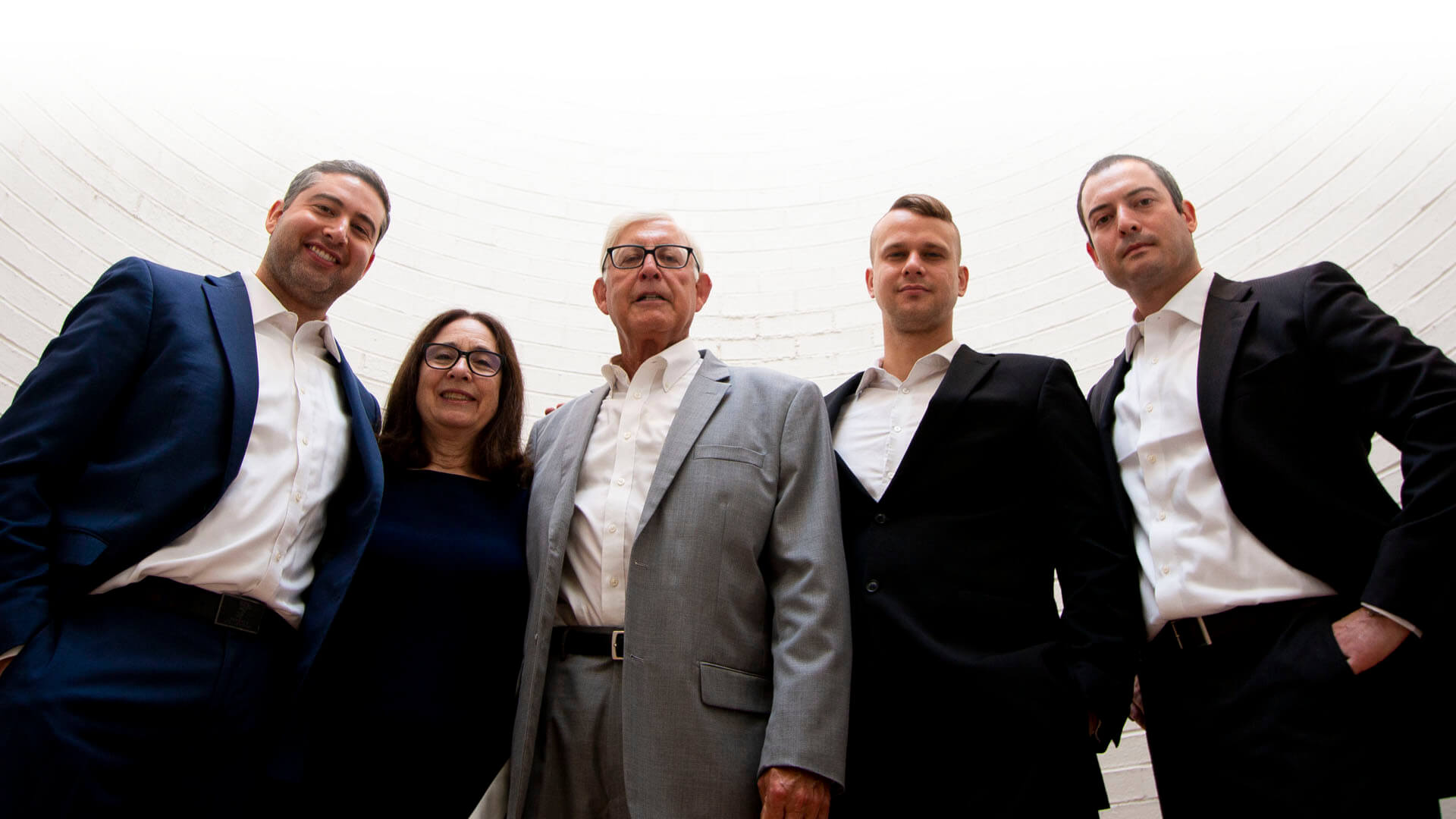 Start Your Free Consultation
---