Frequently Asked Questions
What is crash avoidance technology?
Technology keeps advancing and automakers are always looking for new ways to integrate new innovations into vehicle safety sytems. Within the last decade, crash avoidance technology has become a standard in nearly all new vehicles are equipped with some sort of feature to avoid crashes or make accidents less severe if they were to occur.
In this article we'll go over some of the basic of crash avoidance systems.
What Is a Crash Avoidance System?
Sometimes referred to as collision avoidance systems, crash avoidance systems are typically a variety of different pieces of technology and components installed in a vehical designed to prevent car accidents or make crashes less severe. These can include systems to detect a collision and alert the driver or provide direct assistance like automatic braking.
Return to Table of Contents
What Are Some Different Types of Crash Avoidance Systems?
Auto manufacturers implement many varieties of crash avoidance systems in new vehicles, including:
Active Lane Departure
A warning system designed to alert the driver that the vehicle may be crossing over a lane. Certain vehicles may even include a counter-steering mechanism that will automatically move the vehicle back within the lane.
Blind Spot Detection
An alert telling the driver that another vehicle or object is on the side and to the rear of your vehicle – commonly known as a "blind spot." This technology is usually implemented through a sensor that signals the driver by either a light or sound and may include a camera view as well.
Forward Collision Warning
Certain vehicles will monitor the current speed as well as the speed of the vehicle directly in front of it – this crash avoidance system will alert the driver when the distance between both vehicles is too close.
Pedestrian Detection
Many traffic fatalities occur during pedestrian accidents. A pedestrian detection systems is a sesor that attempts to locate any human movements in the general area of the vehicle and alert the driver if one is detected that may otherwise go unnoticed.
AEB / Automatic Emergency Braking
An automatic emergency braking system is a type of crash avoidance technology that will automatically engage the vehicle's braking system if it detects close proximity to another object or automobile. These come in a few different varietes with some gently applying the brake to signal the driver while others will bring the vehicle to a full stop.
Adaptive Cruise Control
Adaptaive cruise control works with an automatic braking system when cruise control is enabled.
Return to Table of Contents
Can Crash Avoidance Systems Be Defective?
Like any piece of technology, crash avoidance systems are not immune to manufacturer defects and could become defective products. They rely on a combination of machine logic and physical hardware to perform their job, and if one (or both) are faulty or defective a potential catastrophic scenario may occur.
Examples of defective carsh avoidance systems may include:
An automatic braking system not braking when it should

Or a counter-scenario could be braking when it should not have

Sensors could be become unreliable in certain conditions causing them fail or perform improperly
Because crash avoidance systems are such a common place for vehicles on the road, drivers may now be more accustomed to them and thus relying on them more. One should always remember to pay attention while driving to avoid causing or being involved in a car accident.
Return to Table of Contents
What happens if a crash avoidance systems was not installed on a vehicle involved in an accident?
As of right now, crash avoidance systems are not mandatory for vehicles sold in the United States. In 2016, the National Highway Traffic Safety Administration (NHTSA) began making strides with automakers to include AEB (Automatic Emergency Braking) systems in new vehicles, but it is still not required by law.
Here's a statistic from 2020 showing how auto manufacturers have made progress in including AEB in new vehicles:
| Manufacturer | % Reported in 2020 | Manufacturer | % Reported in 2020 |
| --- | --- | --- | --- |
| Tesla | 100 | Honda | 94 |
| Volvo | 100 | Nissan | 93 |
| BMW | 99 | Ford | 91 |
| Audi | 99 | Kia | 75 |
| Subaru | 99 | Porsche | 55 |
| Volkswagen | 98 | Maserati | 48 |
| Mercedes-Benz | 97 | General Motors | 47 |
| Toyota | 97 | Mitsubishi | 39 |
| Mazda | 96 | FCA | 14 |
| Hyundai | 96 | Jaguar Land Rover | 0 |
(https://www.nhtsa.gov/press-releases/nhtsa-announces-2020-update-aeb-installation-20-automakers)
Return to Table of Contents
What happens if I am involved in an accident where a vehicle has no crash avoidance system in place?
Anytime you are involved in a car accident where a personal injury occurs you should seek legal representation. There may be a claim that had an auto manufacturer included a crash avoidance system within the vehicle in question the crash could have been avoided or damages could have been less severe.
If you ever find yourself in a situation like this or any type of personal injury please reach out to our team for a free legal consultation.
Return to Table of Contents
When Bad Products Hurt Good People - Your Case Is Our Cause
Which Law Firm Handles Product Liability and Defective Product Personal Injury Claims?
With over 100 years of collective legal and trial experience, the team at Schiffman Firm has been a leader in providing trusted legal representation to injured victims and other types of clients in Pittsburgh, Pennsylvania.
With a focus in product liability cases caused by dangerous and defective consumer and commercial products, our attorneys bring vast amounts of experience and expertise to victims and families that have suffered an injury caused by defective products like, but not limited to:
Firearms, Bows, and Hunting Equipment
Power Tools, Machinery, and Snow Blowers
Infant Inclined Sleepers, Beds, and Rockers
All Legal Services Offered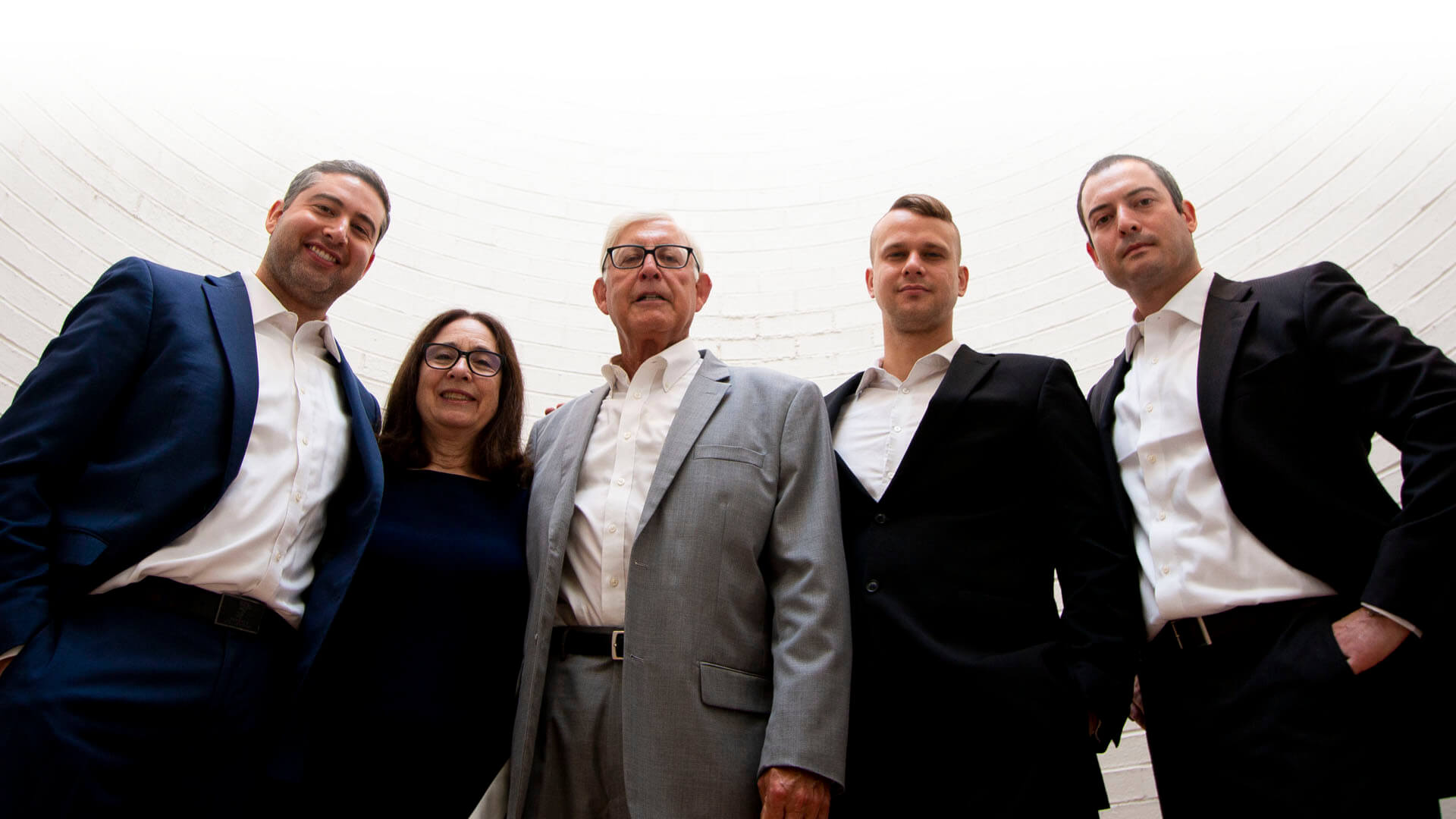 Start Your Free Consultation
---