Frequently Asked Questions
What is product liability?
As a consumer or a user of a product, legal protections do exist regarding products that are considered to be unreasonably dangerous. This is especially the case when those products are designed and engineered in ways where the inherent dangers may not be readily apparent or visible to the consumer or a user. Ultimately, manufacturers are responsible to ensure what they produce is tested thoroughly and inspected before it gets shipped to sellers – who are also required to make reasonable inspections of the products they sell.
Understanding what product liability is, even at a basic level, will help consumers know where to turn if they or if someone they care about is injured by a defective and dangerous product.
What does the term "product liability" mean?
The term "product liability" refers to a manufacturer, distributor, or seller being held liable and accountable for allowing a defective and dangerous product to find its way into a consumer's hands.
Generally speaking, a product needs to meet the ordinary expectations of the consumer – this includes meeting regular safety standards and guidelines. If a product suffers an unexpected defect or flaw, that product is then deemed as not meeting those expectations.
Return to Table of Contents
What are Pennsylvania's laws and requirements for product liability cases?
There is no federal law for product liability. Instead, every product liability claim is based on the respective state laws of where the case is residing.
In Pennsylvania, the statute of limitations for a product liability case shares the same length as a personal injury or a wrongful death claim, which is 2 years.
That means a victim of a defective product injury has 2 years from the date of the accident to take legal action and file a claim.
Return to Table of Contents
How does a jury determine fault during a defective product case?
The state of Pennsylvania uses the modified comparative fault standard and follows the 51% rule. What this means is that the injured party is only entitled to receive recovery from their claim if they are found to be less than 51% at fault for the cause of the accident in question. Furthermore, if it is found that both parties are equally responsible – or 50% – the injured party is entitled to receive compensation for the damage done.
Return to Table of Contents
What determines product liability?
In a product liability case, there are three main categories that determine the basis for determining liability:
Defective Design
In Pennsylvania, there are two important standards for determining product liability:
The Consumer Expectations Standard
This asks if the product is more dangerous than a reasonable consumer would expect.An example could be a knife – recovery is not likely if a consumer simply cuts their hand while using the knife because that particular device is expected to be sharp. However, if the knife had a defective handle that broke and caused the blade to separate and cause an injury – it could be proven that the product had a defective design.
The Risk-Utility Standard
The risk-utility standard is a test that utilizes a cost analysis approach to determine if the cost of resolving what could potentially cause an injury is more or less than the probability that the injury occurs along with the severity of the injury.An example could be a scenario involving a parking lot or a parking garage – a scene where a potential pedestrian accident may occur. In this example, every month there is a 20% chance of an accident that results in $20,000 worth of damage. However, it's discovered that at $3,500 a month, the vehicle traffic could be safely directed by hiring a dedicated employee to help direct traffic – eliminating the risk of injury and damage.By multiplying the chance of harm (20%) by the cost of the damage done ($20,000) we get an amount of $4,000 – meaning that by hiring a safety person at $3,500 any damages could have been avoided at a lower cost to the guilty party.
Manufacturing Defect
No matter how well designed and engineered a product is, a defect in the manufacturing process can result in a dangerous and flawed product that could potentially cause harm. This can be anything from vital components failing due to improper assembly or using hardware that fails over repeated – yet expected use.
Lack of Adequate Warnings or Instructions
Some products, like machinery, power tools, or chemicals will always carry risk no matter how well they are engineered and manufactured. It's still up to the manufacturer to properly warn of any potential dangers. Failure to provide warnings alerts a user to the potential risks and hazards can result in liability for the manufacturer.
Return to Table of Contents
Do I need to be the owner of the product in a product liabilily lawsuit?
Absolutely not.
Product liability and defective product cases do not require the victim to have been the original owner or purchaser of the product that caused the damages in question. Product liability cases can emerge from a wide variety of personal injury scenarios including, but not limited to:
Regardless of how the injury occurred, be sure to partner with a skilled and experienced law firm or personal injury attorney. Choosing a team that focuses on product liability may create an opportunity to discover other avenues towards fair and just compensation as they may be able to discover other liable parties through thorough investigations and past victories in relevant legal matters.
Return to Table of Contents
What should I do if I am injured by a defective and dangerous product?
Your health and well-being are the most important thing. First and foremost, if you or someone you care about has been injured by a dangerous and defective product ensure you receive proper medical attention before anything else.
Once you have the situation under control, contact a personal injury attorney for an evaluation of your case. While many law firms may take cases that involve defective products and product liability, it would be best to partner with a legal team that focuses on that specific matter.
The team at Schiffman Firm has over 100 years of combined legal and trial experience. Our attorneys have a passion and dedicated focus on representing victims that have suffered personal injuries from dangerous and defective products. Contact us today for a free review of our case – you don't pay anything for our services unless we help you win your case.
Return to Table of Contents
When Bad Products Hurt Good People - Your Case Is Our Cause
Which Law Firm Handles Product Liability and Defective Product Personal Injury Claims?
With over 100 years of collective legal and trial experience, the team at Schiffman Firm has been a leader in providing trusted legal representation to injured victims and other types of clients in Pittsburgh, Pennsylvania.
With a focus in product liability cases caused by dangerous and defective consumer and commercial products, our attorneys bring vast amounts of experience and expertise to victims and families that have suffered an injury caused by defective products like, but not limited to:
Firearms, Bows, and Hunting Equipment
Power Tools, Machinery, and Snow Blowers
Infant Inclined Sleepers, Beds, and Rockers
All Legal Services Offered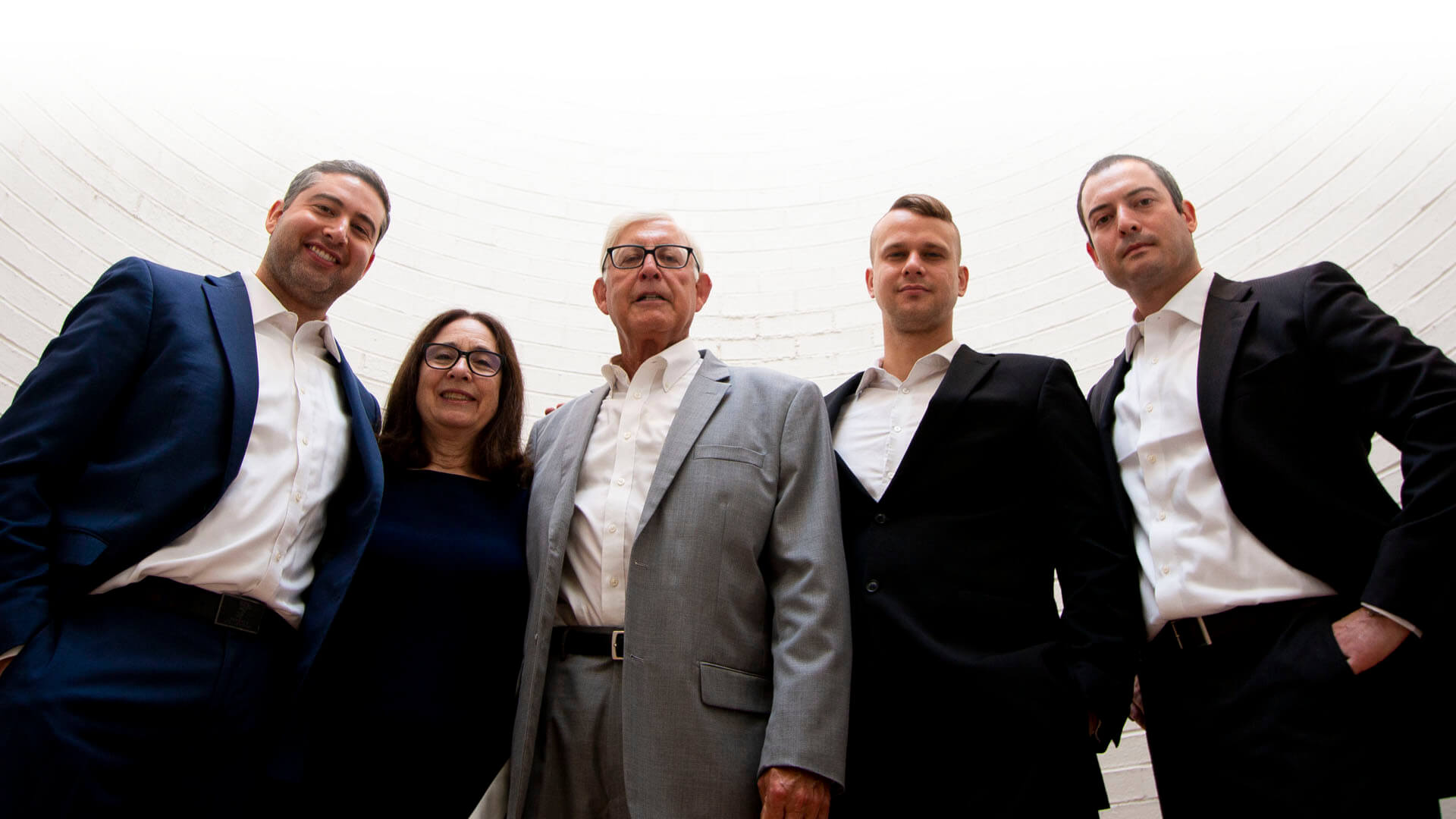 Start Your Free Consultation
---