Frequently Asked Questions
5 Tips When Searching For an Attorney
You were just in a car accident. Someone you love and care about was injured by a defective product. Your child was hurt by broken and dangerous playground equipment. Unfortunately, we or someone we know may be on the opposite end of an unfortunate situation. Knowing what to do and how to find the right lawyer can make all of the difference and give peace of mind when struggling through a personal injury or any legal matter.
In this brief guide, we'll go over some tips and offer advice if you ever find yourself needing to secure legal representation after suffering a personal injury.
Know What Type of Lawyer You Need
Like doctors or engineers, there are many flavors and varieties when it comes to legal professionals. While many attorneys and law firms can navigate and provide legal services for all types of matters – many specialize or focus on a particular area of the law.
Injured in a car accident? You'll want to seek a personal injury lawyer.
Facing a divorce or a child custody situation? A family law attorney will be able to help.
Hurt by a defective product? A law firm focusing on product liability is your best bet.
Need help with a will or trust? An estate lawyer can take care of you.
Remember "a jack of all trades is a master of none" and while in some professional arenas it pays to be versatile – when you find yourself needing legal help you need someone that is an expert in the subject matter at hand.
Return to Table of Contents
Check Their Experience, Reviews, and Track Record
Most people have become accustomed to reading online reviews before trying a new restaurant or purchasing a new product – the same should be considered when choosing a lawyer.
Check out their reviews on Google and other sites like Yelp. And be sure to look at these areas:
Are they positive?
Are there recent reviews?
If there are negative reviews, have they responded to them and tried to address the complaint?
Another great online resource is Super Lawyers which provides an excellent search engine to help pair potential clients with lawyers that are best suited for the legal matter in question.
Also, many lawyers will post some victories and results on their websites as well, be sure to check these to see if they have a track record in the type of legal situation you are in.
Return to Table of Contents
Are They Experienced In Your Local Area?
Big-name law firms will advertise all over the country and can provide services to many different states and regions, but that doesn't always mean they are the best. Each state can have different laws across various legal matters (See: "State vs. Federal Court – What's the difference?) and sometimes a local law firm or attorney may be best equipped to support you in court.
Return to Table of Contents
Many attorneys and law firms will offer some sort of legal consultation ahead of formal meetings. This allows both parties to openly communicate and decide if a mutual partnership is in the best interest of both.
Some things to look for when seeking a consultation:
Are they responsive and courteous?
Do they seem genuinely interested in your case?
Are you able to communicate openly, understand each other, and feel comfortable when talking?
Most importantly – do they make you feel confident in their ability to handle your case?
Sometimes a first impression can mean a lot and a consultation is the best way to find out about a lawyer.
Return to Table of Contents
A Fixed 25% Fee Isn't Always Best
A lot of attorneys and law firms have started to market fixed fees when advertising their services. They may say that their fee is a fixed amount, no matter the size of the case, and then they'll give you examples of how much of a difference that is.
On paper, it sounds great, but sometimes the lowest-cost alternative isn't the best.
The majority of these lawyers may never take your case to court and will merely settle to ensure some sort of victory is received (See: Should I settle or go to court?). When scouting for legal representation ask if they think they can take your case to court, and while no lawyer can tell you how much a case is worth over a phone call – your chances of higher compensation occur when you partner with an attorney that is invested in you and your outcome.
Remember:
25% of $1,000,000 is $250,000
30% of $1,500,000 is $450,000.
Return to Table of Contents
When Bad Products Hurt Good People - Your Case Is Our Cause
Which Law Firm Handles Product Liability and Defective Product Personal Injury Claims?
With over 100 years of collective legal and trial experience, the team at Schiffman Firm has been a leader in providing trusted legal representation to injured victims and other types of clients in Pittsburgh, Pennsylvania.
With a focus in product liability cases caused by dangerous and defective consumer and commercial products, our attorneys bring vast amounts of experience and expertise to victims and families that have suffered an injury caused by defective products like, but not limited to:
Firearms, Bows, and Hunting Equipment
Power Tools, Machinery, and Snow Blowers
Infant Inclined Sleepers, Beds, and Rockers
All Legal Services Offered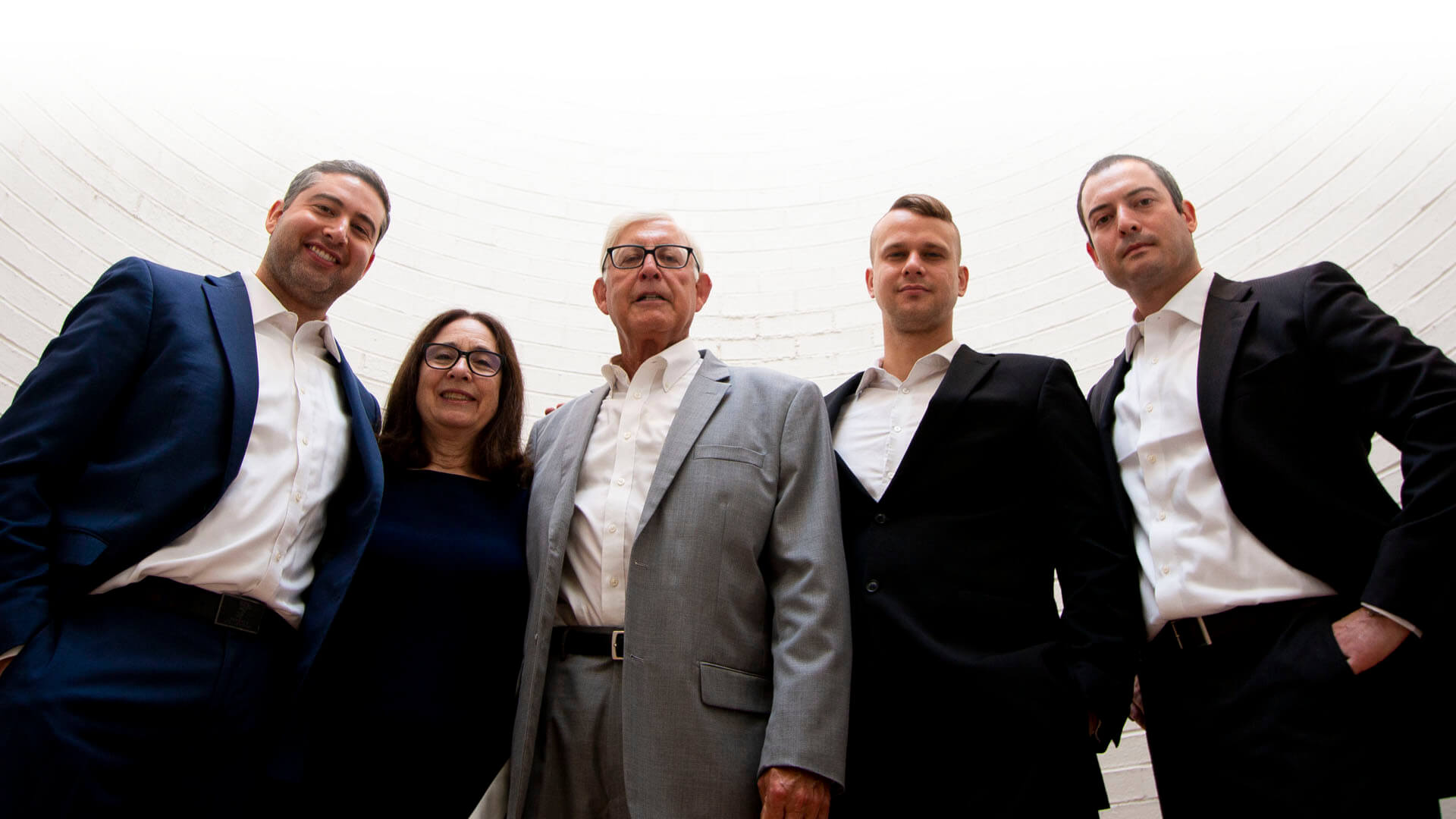 Start Your Free Consultation
---